Conference Centre
The 15th International Workshop on Quantitative Structure-Activity Relationships in Environmental and Health Sciences takes place at the Viru Conference Centre, located in the heart of the city and connected to the Sokos Hotel Viru that makes it one of the most convenient places in Tallinn for scientific and business meetings. On the web-site banner Conference Centre & Hotel is white and tall building on the left.
Read about the history of the hotel:
http://www.sokoshotels.fi/en/hotels/tallinn/basic-information/history/
The Workshop is held in the Grande hall, posters sessions are in rooms Bolero 1 & 2, and Allegro. The office of the conference is in room Semi. The exhibition area is in the Foyer, next to, and in front of room Semi, maximizing the interaction with conference participants. Coffee breaks are served in front of the Grande hall.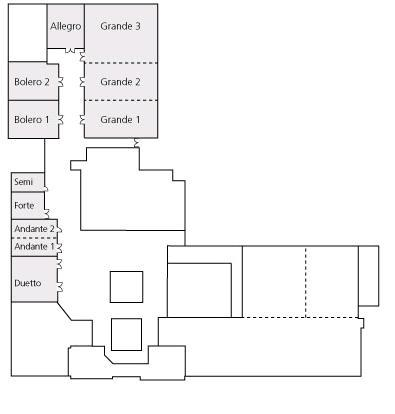 The floor plan of conference centre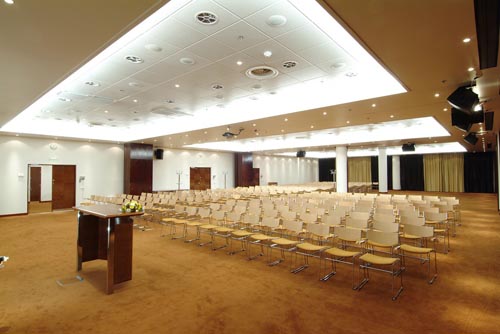 View of the conference centre hall Grande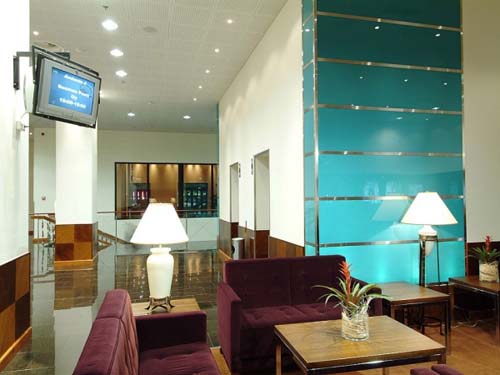 View of the conference centre Foyer
Sokos Hotel Viru and Conference Centre is located a few hundred meters from the gates to the medieval city centre and is also connected to the Viru Shopping Mall.