Post conference tour (June 23)
Post conference tour is extra to the participant admission fee. See registration for information.
The one day post-conference tour takes you outside Tallinn – showing Estonia from a different angle. The destination of the tour is the academic, educational and cultural heart of Estonia – Tartu. Tartu is the second largest city in Estonia and home of the Estonian Alma Mater – University of Tartu (established 1632). Tartu is a truly student town with two universities, rich in history and culture. On the way to Tartu we will make stops at some places where conventional tourists normally do not go. In Tartu we will have a guided city-tour, cultural program and will have lunch in a restaurant serving local cuisine. On the way back to Tallinn we will make a stop in Põltsamaa and visit the Wine cellar of the oldest (established in 1920) wine producer in the country for a wine testing session. In the Estonian climate grapes do not grow naturally and wines are produced from fruits and berries that make wines very different from those of many other countries. The duration of the trip is approximately 10 hours, and you will be back to Tallinn in the evening.
In Estonia, 23. June (Victory Day) and 24. June (St John's Day) are national holidays. St John's Eve, evening of 23. June, is traditionally celebrated in Estonia with bonfires almost in every village and with traditional dances, etc.
Costs of the tour is per participant as indicated on the registration form and should be paid together with the registration.
Disclaimer! Organizers reserve right to make changes in the post-conference tour arrangement till this disclaimer is not removed. The tour detailed setup depends on number of interested participants, but we assure you that tour will be arranged for any number of participants.
NB! February 24, 2012, Lonely Planet lists Tartu among the 10 hidden gems of Europe to visit.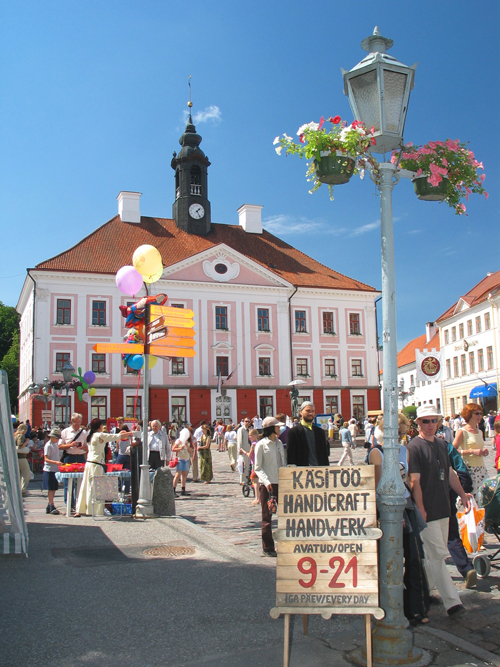 Townhall in Tartu and typical market at the town square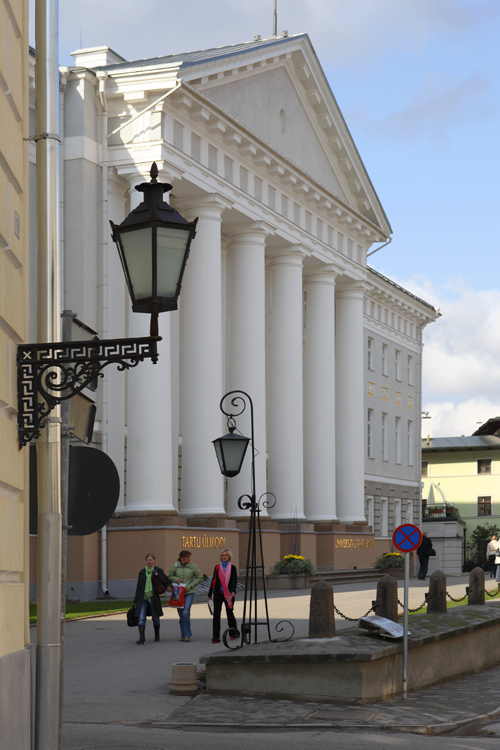 University of Tartu, main building