Social Programme
Covered by the participant admission fee and hotel price
Welcome Reception (June 18, evening)
The welcome reception is held in the restaurant "Merineitsi" (in English "Mermaid") located in the Sokos Hotel Viru.
Tallinn Old Town Walking Tour (approx. 2 hours, evening of June 19)
Guided tour will start in the front of the Hotel. Participants are split into 20 person groups and a guide will take each group to the Old Town telling history and stories about the buildings and people who have lived there over the centuries. The tour will end in the so called Upper Town and after that everyone can find suitable place for dinner.
Excurion to Estonian Open Air Museum (June 20, late afternoon)
It is mid-workshop and after sitting in the session one needs recreation. For this guided tour in Estonian Open Air Museum will take place. The Estonian Open Air Museum resembles village, with 12 farms, as well as its own church, tavern and schoolhouse. There are a number of mills, a fire station, fishing net sheds as well as a dancing area and a village swing. Literally we go to the countryside and also back in time and you will see how Estonian village looked about hundred years ago. NB! it is wise to have shoes that are comfortable for walking.
Nightclub Café Amigo (every evening)
Accommodation for conference at Sokos Hotel Viru includes free access to the nightclub Café Amigo (connected to the hotel).
Extra to the participant admission fee
Banquet - Grand Feast Of The Honorables (June 21)
The Banquet must be booked separately. Note that this requires the payment of an additional fee as indicated on the registration form.
The Banquet will be held in the Tallinn Medieval Restaurant - Olde Hansa.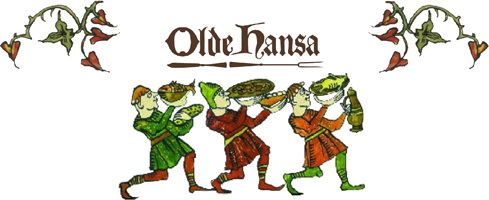 (see direct link to video and gallery)
During the - Grand Feast Of The Honorables - honored quests will experience medieval food and eating traditions of Hanseatic times with respective music and atmosphere.